Greek Stochastics ε'
Kalamata, Greece, 6-8 July 2013
Jump processes: probability, statistical inference and financial modelling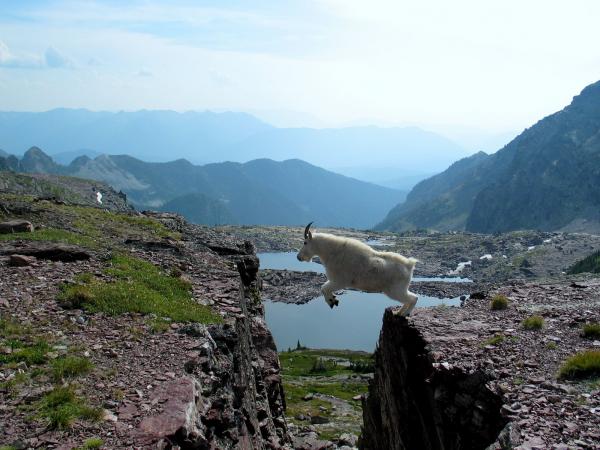 The fifth edition of the Greek Stochastics meeting will take place in Kalamata, Greece, on July 6-8, 2013 . The meeting's primary aim is to facilitate a broad discussion of current research themes related to Jump Processes. It will consist of four short courses by Mathieu Rosenbaum (Université Pierre et Marie Curie, Paris), Aleksandar Mijatović (Imperial College, London), Gareth Roberts (Warwick University) and Nicholas Polson (Chicago Booth School of Business); see below for more information. There will also be a few contributed talks and poster presentations.


The workshop is organised in collaboration with the Department of Statistics, London School of Economics and is being partially co-financed by the European Union (European Social Fund - ESF) and Greek national funds through the Operational Program "Education and Lifelong Learning" of the National Strategic Reference Framework (NSRF). Project title: "Likelihood methods for jump diffusions and related Markov processes"

Note that this is not going to be a small conference!
---
---
The four short courses will be given by :
Abstract Submission
To be considered for a talk please submit an abstract to GrStoch@gmail.com by the 1st of April -- Acceptance will be confirmed by 10th of April.
If you wish to be considered for a poster presentation please submit an abstract to GrStoch@gmail.com by the 30th of May.

Registration
The registration fee is 70 pounds and it includes welcome drinks, conference dinner and refrerefreshments during coffee breaks.
You can register online here until the 30th of May.
Note that there is still the possibility to apply for a poster presentation.

Programme
The meeting's programme can be found here.
The poster session will be held on Saturday evening including a drinks and snacks reception!
The conference dinner will take place on Sunday -- details will be communicated by email to participants.

Location / Accommodation
The conference will take place in the Elite City Resort Hotel in Kalamata.
Elite City Resort Hotel has kindly offered a limited number of rooms at reduced prices at



75 Euros (single room, bed and breakfast) or 90 Euros (single room, half board)
90 Euros (double room, bed and breakfast) or 118 Euros (double room, half board).

In order to reserve rooms at these prices you should
register to the conference using the link above;
book your room either via email (info@elite.com.gr) via the phone +302721022434 or fax +302721084369. Emails should be addressed to Mr George Koutivas and quote the name of the workshop with the order number appearing in the registration receipt.
Please note that the rooms will be given on a first-come first-serve basis.


Click here for some local information about Kalamata and regions nearby.

Travel Information

Here are some options for how to get to Kalamata and Elite City Resort Hotel:

Option B
Fly to Athens airport (El. Venizelos)
Take bus X93 from the airport to Kifissos Coach Station (costs 5 Euros, buses leave every 15 minutes, and the journey lasts approximately 30 minutes).
Then take a bus to Kalamata Coach Station (costs 22 Euros, buses leave every hour, and the journey lasts approximately 3 hours).
Take a taxi from Kalamata Coach Station to the hotel.
Option C
Fly to Kalamata airport (Note that there are some direct charter flights to Kalamata airport over the summer -- look at search engines, such as http://www.skyscanner.net/

Previous Meetings Organising/Scientific committee:

Greek Stochastics web page